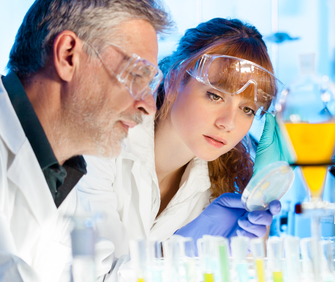 Research & Development
TECHNOLOGY DEVELOPEMENT
We passionately and dedicatedly pursue for innovative technology development for novel product & processes. We strongly believe that continues, incremental innovations and improvements are must in drug development process to meet unmet medical needs.
Experts at Pharma Instinct Pvt. Ltd. interact with your technical team and do critical analysis of your product portfolio. They guide your technical team on substantial innovations and real value addition in your existing products. In the knowledge-driven sector like pharmaceuticals, an idea can cause breakthrough innovation leading to orbit change of the business.
Research capabilities
We take up research projects from conceptual stage and translate those to marketable products. We have well equipped research lab facility, where we can execute lab scale research work and for scale up studies, we collaborate with various research institutes of global repute like NIPER, Punjab University etc.
Therapeutic areas
Therapeutic areas of our focus are
Technologies in Pipeline
PhI 001-lab level- formulation for diabetes
PhI 002-lab level – formulation for wound management
PhI-003- technology available for sale –anti coagulant (API)
Phi-004-proof of concept level-Low molecular weight anti- coagulant (API)
PhI-005-technology ready for sale- Nutrition
PhI-007 scale up level -Nutrition
PhI-006-Scale up level-Nutrition