Blog
CLINICAL TRIALS AND HEALTH CLAIMS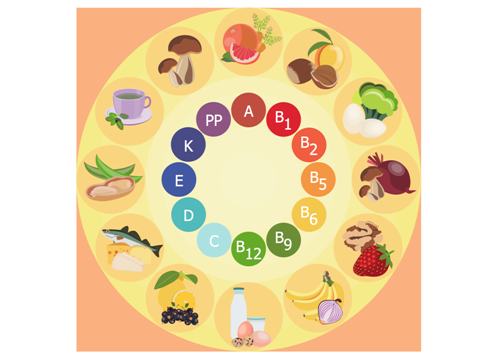 November 28, 2017 - 0 comments- events
RESEARCH-BASED HEALTH CLAIMS HELP THE COMPANIES TO BUILD THEIR BRANDS, AS THEY ARE MORE TRUSTED BY THE CONSUMERS.
Health claims are the declarations made by the companies about their products (such as pharmaceutical products, dietary supplements, herbal products, ayurvedic products, nutraceuticals, etc) on the basis of scientific research.
As the consumers play a major role in providing strength to the product, it clearly needs to gain the trust of the consumers. This can be accomplished by generating research evidences and building health claims.
From ingredients of the product to its health benefits, claim can be made for anything through Clinical trials. Besides clinical trials, the animal studies (preclinical studies) also help to support the health claim. The claim for a product can be placed under any of the field given below:
Functional claims: This claim is related to the beneficial effect of the product on the normal well-being of the person. But one cannot claim for the treatment of a specific disease. These claims just include the effect of the product on physiological and psychological health of the humans.
For example, as observed from a clinical trial, specific nutrients of a food product (which have been studied) have the capability to provide growth and energy to a person.
Therapeutic claims: These claims include the effect of a particular component of the product (bioactive component) in treating a disease, as proved by a clinical trial. These claims show the direct link between bioactive component of the product and its therapeutic effect on the body. So, clinical studies providing proof for therapeutic effect of the product help to openly claim for the efficacy/safety of the product in humans to treat a disease.
For example, one can claim that your anti-diabetic product is highly effective in treating diabetes as it has been proved in a clinical study on diabetic patients.
Disease risk reduction claims: It is common in these days that the unhealthy dietary habits lead to the increase in risk of a specific disease. But, during a clinical study, if a product has been proved that its components are very healthy to be consumed or they do not increase the risk of diseases, then, it can be claimed openly for the product.
For example, by doing clinical study, you can claim that your product is either rich in some nutrients or specific bioactive components which help to lower the risk of a disease or you can also claim that your product is free of some unhealthy components (such as unhealthy fats) that it can help to lower the risk of heart disease. All these kind of claims are covered under this category of 'disease risk reduction claims'.
General health claims: The products can also be claimed for their consumption in healthy manner or according to a specific dietary guideline which can be generated by doing clinical trials on that product. Clinical trials help to evaluate these dietary guidelines or pattern to consume the product.
For example, you can claim that your food supplement will give its maximum effect if it is consumed once, twice or thrice in a day (depending upon the results of your clinical study).
Validated scientific proofs help to advertise or market their product under any of the claim listed above. You can advertise your product with a specific claim if you have scientific proof for it. Once you have done clinical trial for your product, you can claim it, market it, advertise it and you can also label it with the claim.
The research data can  be  published  in National and International Journals of high impact. Claimed products with research articles also attract the attention of the doctors & give him confidence to prescribe the product. More is the prescription of product more will be the awareness about the product & better accepted it will be by the the doctor as well as end consumer.
References
CRITICAL POINTS OF CONDUCTING DERMATOLOGY CLINICAL TRIALS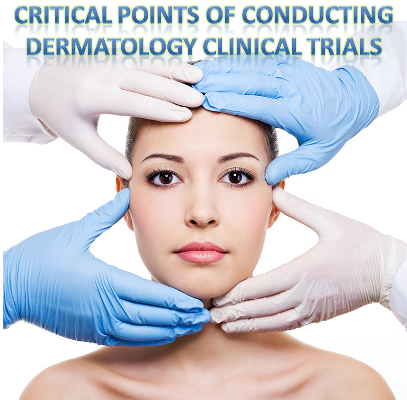 November 23, 2017 - 0 comments- events
ACCURATE & RELIABLE CLINICAL TRIAL DATA ESTABLISHES & ENHANCES BRAND VALUE
Clinical trials are essentials for making Health Claims. Ranging from regular fever to complicated diseases like cancer, clinical research has established many treatments. On the same ground, clinical trials also have roots in the field of skin care and hair care.
Skin care and hair care market has grown many folds and the end consumer is quite aware these days. Not only doctors, regulatory authorities but consumers also look for efficacy & safety data of each product. Consumer wants to be sure before making the choice for any products. Correct & Accurate Clinical Trial data helps in building faith of the consumer about the product thus helps in establishing the Brand.
While planning for clinical studies for skin care & hair care products, the study design should be meticulously planned so that the data generated is accurate, analyzed correctly & presented in a beautiful manner. It must be publishable in International Journals of good reputation.
Some of the critical points which should be considered while designing the clinical study. These are:
Well-designed Clinical Trial Protocol: The protocol for the clinical study related to skin or hairs should be completely informative. All the investigations to be done, patients to be enrolled, type of medication to be given, etc, should be given in detail.

Categorization & differential diagnosis of disease condition is very crucial.

Study end points must be clearly defined

Patients with chronic skin disorders must be screened & enrolled very carefully keeping study inclusion & exclusion criteria in mind.

Proper lighting, appropriate patient positioning and prior facial skin preparation (gentle shaving for men, removal of make-up for women) are helpful in facilitating accurate assessment

Clinical photography: In the dermatological studies, as the studies are related to skin & hair problems, so symptoms are required to be clearly indicated. Due to this, the clinical photography is mandatory, either from smart phone or from camera. This will help in evaluating the results and difference in the condition of the patient before and after giving dosage during clinical trial. Photographs should be taken only after the patient's consent and in accordance with the general medical guidelines.
Dermatologist: Always assign a well-experienced dermatologist as Principal investigator in the clinical trial. The dermatologist should be able to evaluate the visible signs over the skin or hairs of the patients.
Laboratory investigations: The diagnosis of the condition of patient with dermatological diseases should be accurately observed with all the biochemical, hematological, microbiological and histopathological tests.
Patient privacy: Privacy of the patient should be maintained while dressing, undressing, medical photography, examinations, etc.
References
FDA'S VIEWS ON COMMUNICATIONS ABOUT MEDICAL PRODUCTS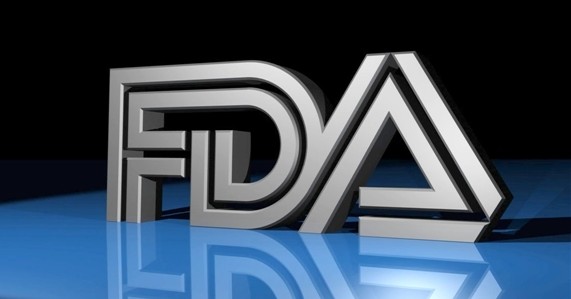 February 17, 2017 - 0 comments- events
Looking at the need for randomized clinical trials to ensure the safety and efficacy of new medical products and added indications, FDA released two separate draft guidance that will each help provide clarity for medical product companies, as well as other interested parties, on FDA's current thinking and recommendations for a few different types of communications about medical products. These draft guidance are:
I.    Drug and Device Manufacturer Communications With Payors, Formulary Committees and Similar Entities – Questions and Answers
This first draft guidance explains the FDA's current thinking and recommendations on firms' communication of health care economic information (HCEI) about approved drugs. It also answers common questions and provides the FDA's recommendations regarding firms' communications to payors about investigational drugs and devices that are not yet approved or cleared for any use.
Payors include formulary committees, or other similar entities with knowledge and expertise in the area of health care economic analysis that are responsible for making drug selection, formulary management, and/or coverage and reimbursement decisions on a population basis regarding drugs and/or devices for health care organizations, which may include entities such as integrated health care delivery networks, hospitals, and hospital systems.
FDA is aware that payors seek a range of information on effectiveness, safety and cost-effectiveness of approved drugs, including information from firms, to help support their drug selection, formulary management, and/or coverage and reimbursement decisions on a population basis.
Because coverage and reimbursement decisions by payors impact a large number of patients, FDA believes it is essential that HCEI provided by firms to payors about their approved drugs be truthful and non-misleading.
II.  Medical Product Communications That Are Consistent With the FDA-Required Labeling—Questions and Answers
This second draft guidance explains the FDA's current thinking about firms' medical product communications that include data and information that are not contained in their products' FDA-required labeling, but that concern the approved or cleared uses of their products.
This draft guidance provides information for manufacturers, packers, and distributors and their representatives (collectively "firms") of drugs and medical devices for humans, including those that are licensed as biological products, and animal drugs (collectively "medical products"), about how FDA evaluates their medical product communications, including their promotional materials, that present information that is not contained in the FDA-required labeling for the product but that may be consistent with the FDA-required labeling for the product.
FDA determines whether a medical product is safe and effective for use under the conditions prescribed, recommended, or suggested in the proposed labeling submitted to FDA with the product's marketing application or submission. In making this determination, FDA evaluates whether the conditions of use in the proposed labeling are supported by the required levels and types of evidence of safety and effectiveness and whether the benefits of using the product under those specific conditions of use outweigh the risks of the product.
After FDA approves or clears a medical product, the FDA-required labeling sets forth the conditions of use under which the product has been shown to meet the relevant standard for marketing and it provides directions and information on how to use the product safely and effectively under those conditions.
Even if a communication is consistent with the FDA-required labeling, the representations or suggestions made about the product would misbrand the product and could subject firms to enforcement action if the representations or suggestions are false or misleading. Accordingly, the draft guidance both describes FDA's thinking on the types of information that are consistent with the FDA-required labeling and provides general recommendations for how this information can be conveyed in a truthful and non-misleading way.
REFERENCES
http://www.fda.gov/NewsEvents/Newsroom/PressAnnouncements/ucm537371.htm
https://www.federalregister.gov/documents/2017/01/19/2017-01011/drug-and-device-manufacturer-communications-with-payors-formulary-committees-and-similar
https://www.federalregister.gov/documents/2017/01/19/2017-01012/medical-product-communications-that-are-consistent-with-the-food-and-drug-administration-required
http://www.appliedclinicaltrialsonline.com/fda-highlights-importance-confirmatory-studies-0